Designed specifically to help you
enjoy clearer TV dialogue at home.
The Mirai Speaker was created in Japan with the goal of helping individuals hear dialog more clearly over the background sounds and music found in everyday TV and movies. Our soundbar sharpens the quality of speech while reducing background noise for an improved
entertainment experience.
Tailored for easy listening to improve
the following experiences.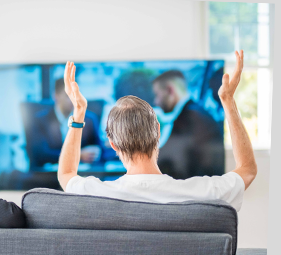 For those who find it
difficult to follow dialogue
Our soundbar makes it easier for people to hear spoken words and improves overall sound quality.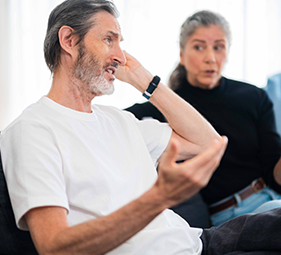 Personally find it hard to hear while
watching with others
Even if the volume is just right for those around you, it is hard for you to hear.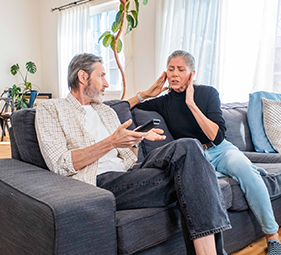 Families listening to the 
TV with the volume turned up high.
The volume is too high and a bit noisy for everyone else, but it feels just right for you.
Improved sound clarity for everyone
and anywhere at home.
Discover the difference yourself between the Mirai Speaker and your typical conventional speaker.

Hear the improvement with Mirai Speaker
Listen to the difference between ordinary TV speakers
and the Mirai Speaker.
Benefitting and accommodating a variety of room sizes.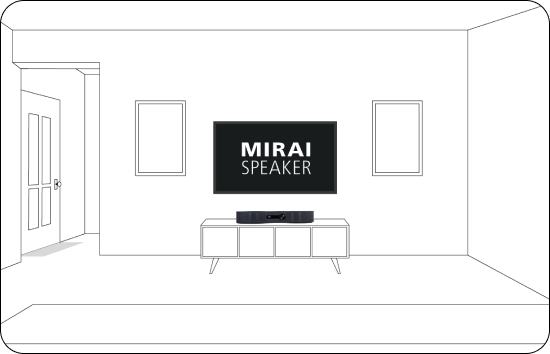 Wide Room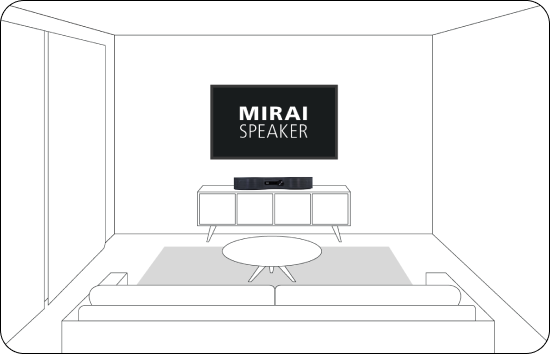 Compact Room

Easy set up for integration
into your home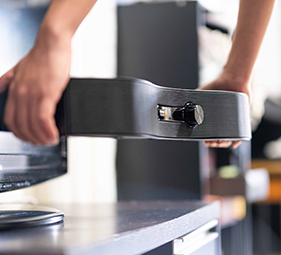 Lightweight and fashionable
design suitable for any room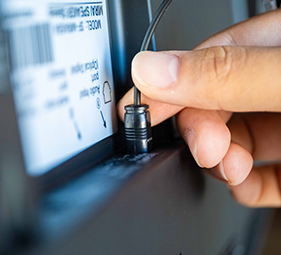 Quickly connect optical audio
cable or AUX line to your TV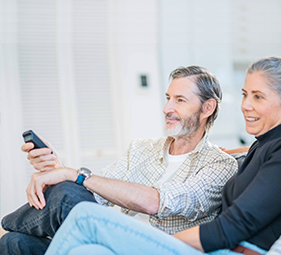 Smooth adjustment of audio levels
to comfortably enjoy all types of media
Our customers have experienced
many benefits
Our company Sound Fun aims to create a society where everyone looks forward to living every day with ease. With over 10 years dedicated to improving the ordinary speaker experience, our product Mirai Speaker is delivers on our promise to provide
"Sound Driven Happiness".
sold worldwide in Japan,
Asia and Europe
experienced better hearing
with Mirai Speaker
with improvements for both
home & commercial users
Tested and validated by industry professionals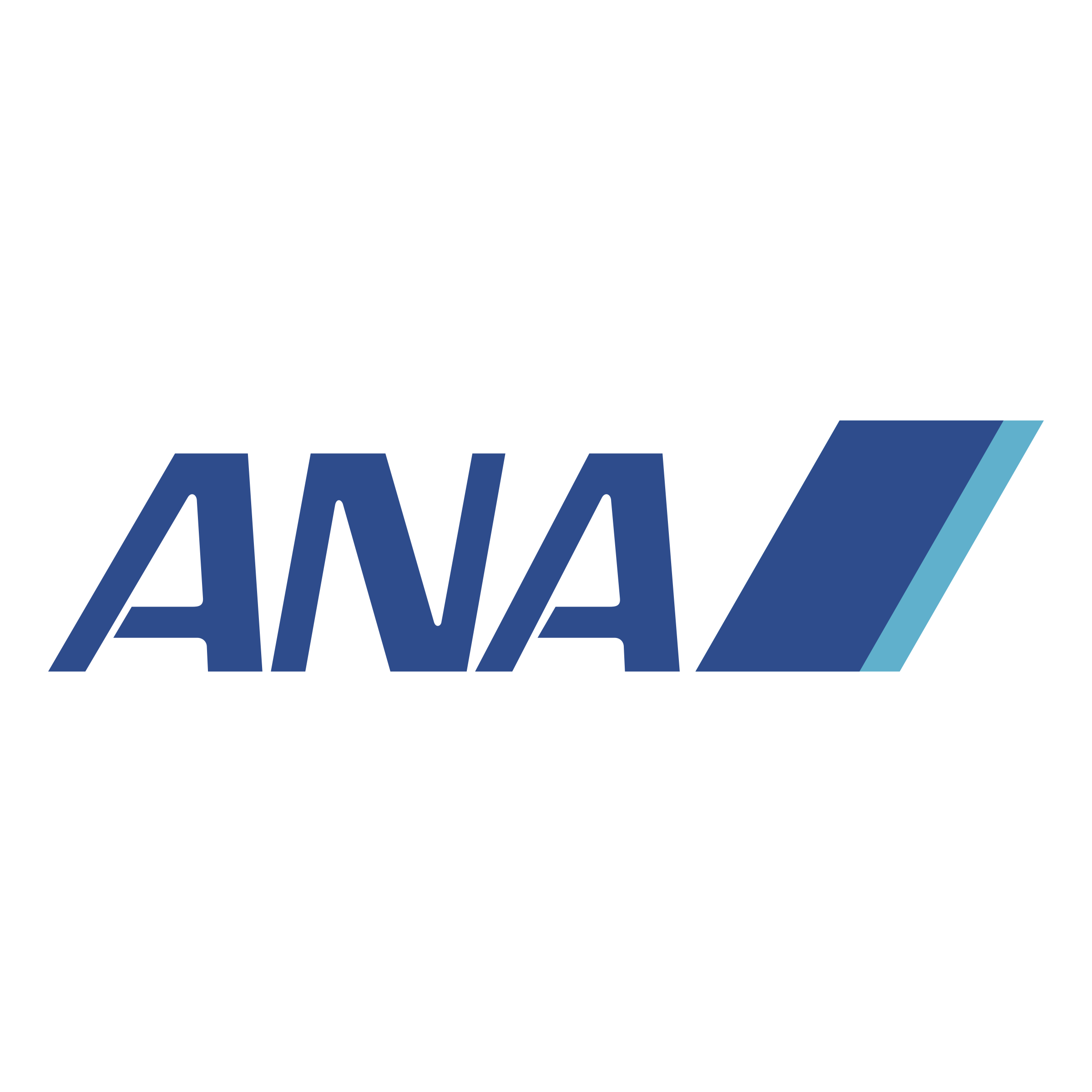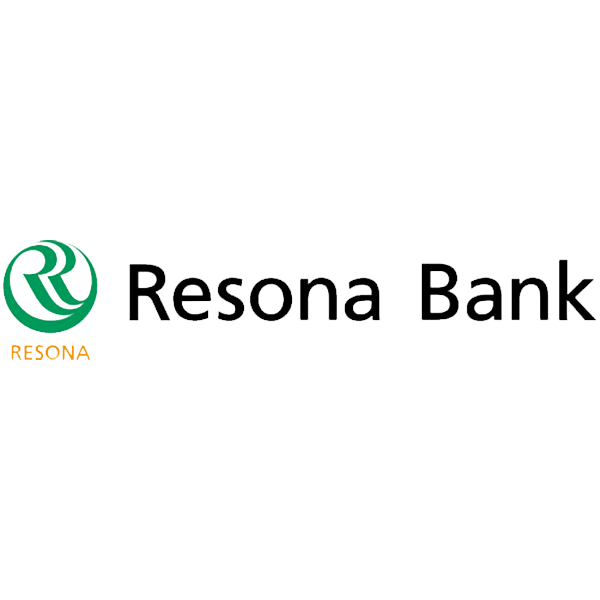 Hear the stories of our customers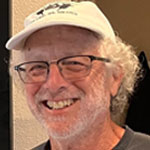 Male, 64.
Santa Barbra, CA
"I'm able to hear clearer dialogue as compared with the sound bar I used before."
I feel the sound spreading throughout the room and my wife can also hear the dialog clearly, even she is washing dishes. I don't have to use subtitles while watching TV anymore.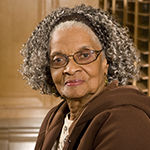 Female, 59.
Chicago, IL
"Watching my shows sounds much more crisp and clear"
I often couldn't catch what was being said while watching the news and sometimes felt like I missed certain parts of my shows, but now I'm able enjoy TV much more. I could tell the difference immediately.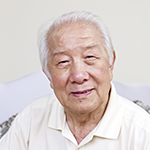 Male, 72.
Minneapolis, MN
"I no longer need high volumes, which was uncomfortable for my family"
I have tried several soundbars, but I have finally found a quality TV soundbar that allows me to actually hear clear dialogue!! It has improved watching my favorite shows with family.
Also featured in the following media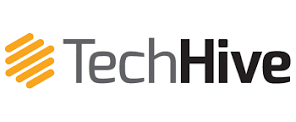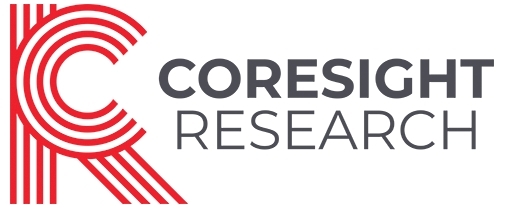 Buy it today

Mirai Speaker
The solution to clear dialogue is here!
Now available at $299.
Continual support with you
every step of the way
Additional Support &
Frequently Asked Questions
Explore our FAQ page for answers to commonly asked questions and helpful information using Mirai Speaker.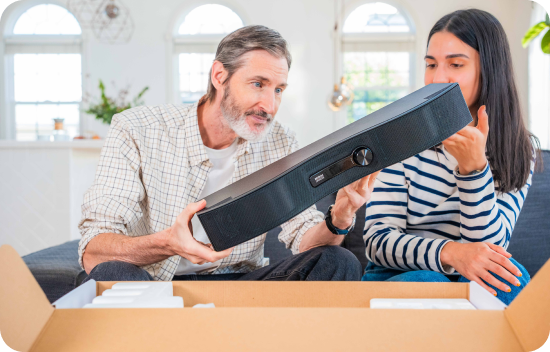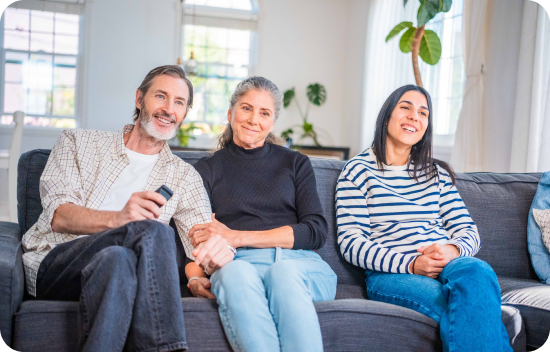 Contact us with any questions about your Mirai Speaker!
We are here to help! Feel free to reach out to our team at any point to learn more on how you can make the best of your Mirai Speaker!
More about our company
Learn more about our products and our mission to bring more joy and confidence into everyday life through clear dialogue!